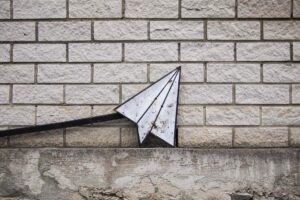 Outbound B2B sales is competitive, and it takes a resilient, systematic, and value-driven professional to win. You must maximize each phase of the sales funnel to guide the prospect toward making a favorable buying decision.
However, one of the essential components of the sales process is building relationships at the beginning. Forging this partnership with someone you have never met before is even more challenging. Cold emailing is something you must perfect to start this relationship on the right foot.
This article explains the concept behind a cold email, the critical components to include and several examples for each situation.
What is a Cold Email?
A cold email is a message sent to a buyer, prospect, or decision-maker who you have never met before. The goal of the email is to guide the recipient toward an ideal outcome, including:
Buying a product or service

Agreeing to set up a call or meeting

Learn new information about a brand, product, or service
These different intentions will mean different email content and wording from the sender. Cold emails can have several different elements to educate the buyer. 
The email could include product demonstration videos, statistics related to the industry, and other forms of free value. A cold email can also have a direct link to submit a quote, book a meeting, or learn more on the website.
The underlying reason for a cold email is to build a relationship with the decision-maker or buyer. The cold email is one of the beginning steps of the sales funnel.
Cold Email Best Practices
A standard cold email strategy is not enough to reach your sales goals. You must commit to updating, refining, and improving your system. Apart from continuous improvement, below are some of the critical best practices to enhance your cold emails in generating sales.
Enticing Subject Lines
When it comes down to cold email success, you must deliver an intriguing subject line. The subject will decide if the recipient will read the email or not. The subject line will also be the first thing the recipient reads, so you want to make an excellent first impression. To build a solid subject line, try out some of these strategies:
Use the person's name – personalize it with the person's name, and the email will catch their eye

Be different – don't simply list out the topic of the email, but leave some room for speculation

Short and sweet – make the subject line quick and direct
Do Not Ramble in the Email Body
Your ideal decision-maker probably receives thousands of emails per day. Therefore, your prospects will likely have short attention spans. If you want to tailor toward this diminishing attention span, keep your email body brief, direct, and valuable. There are three common components of an email body:
Introduction – start out by defining who you are, what you do, and what company you represent

Purpose – explain your reason for contacting the person, how you can help, and what your goal of the email is

Salutation – be grateful by thanking the person for their time in reading your email
Use Names
We mentioned it briefly in the subject line section, but names are critical. Using the recipient's name in the body or subject line will make them feel important. A cold email targets a person you have never met before, but the name will start the message warmly. It will at least open the person up more to address your email.
Follow Up Your Cold Email with Warmer Ones
Most of the decision-makers you contact will require 4-6 touches before they give you the time of day for a meeting. Whether you like it or not, it is difficult to secure a sale off one email. Therefore, it is essential for you to have a sound email follow-up system. There are several cold email solutions and tools that already have this built-in.\
Timing
Because your prospects receive thousands of emails per day, it makes your timing even more critical. The decision-maker sorts through all these emails, so you want to send your message at a time when the person is least likely to be busy. There are two different aspects you need to look for: the time of day and the time of the week.
The 10 A.M. and 11 A.M. hours are when most emails are opened. Your chance of response goes up dramatically during this time. However, sending a message after lunch or toward the end of the day could be effective. During these times the decision-maker might be more relaxed or open to reading casually through emails.
When it comes down to the day of the week, Tuesdays and Thursdays are the most ideal periods. Industry marketers come to a consensus that these are the most optimal B2B emailing days.
Cold Email Examples
While there is a general formula and set of best practices for cold emailing, you can deliver the message however you want. Are you looking for some inspiration in your cold emails? Below are several examples for each situation type.
Get Your Foot in the Door
Hello [name],
Quick question for you, who oversees your organization's marketing department?
Your competitor down the road is already using [product] to triple its return on investment. I want to ensure your company does not miss out on this advantageous opportunity.
However, I am not 100% who the best person would be to initiate a conversation with. Could you please point me in the right direction?
Word-of-Mouth or Referral Intro
Hello [name],
I just had dinner with your company's Director of Purchasing last night, and she provided me with your contact information.\
I noticed your company is experiencing problems with [issue], which could lead to lower profits and struggling employee retention.
[Product name] is designed to solve problems like these, and even the Director of Purchasing believes in it. She mentioned that you manage this decision and would be best to speak with you about it.
Would you be open to jumping on a 15-minute phone call next week to see if we are a good fit?
Exploring the Ideal Job Area or Department to Connect With
Hello [name],
I am conducting some research on your organization to see if there is a strong fit for [idea, product, or service]. To begin the process, I would be grateful to have a conversation with someone from the production department because I am confident it will best help them.
Would you be open to redirecting me to the best person in this department for a quick discussion?
Identifying the Fit
Hello [name],
My name is [your name], and I am with [your company name]. You were referred to me by an old client you worked with. This client mentioned that your company and our product are an excellent fit, and I would love to see if there is an opportunity. After doing research, I saw that there are high chances of synergy. However, I wanted to find out for myself and speak with someone at your company.
Would you be open to assessing the future of our relationship over a quick call? I would be grateful for an opportunity to speak with you.
Integrating the Product at the Company
Hello [name],
I am researching to understand who oversees the website and its development at your company.
I represent a company that provides a solution for companies in your exact situation. Last week, I installed our website analytics solution to your next-door neighbor, and they saw traffic increase by 20% within a week.
Could you please assist me in finding the best person to contact in that department? I would greatly appreciate it.
Compliment the Company
Hello [name],
I was looking over your website and love how easy it is to view your products and place an order. Your company is doing innovative things in the [industry] space.
I was also more impressed with how amazing your company culture looks. Has your company ever considered [product] to enhance your employee engagement and retention? My company specializes in elevating company culture for organizations like yours. Would you be open to having a conversation?
Utilize Public Performance Data
Hello [name],
I was doing research on your company's performance against your competitors last year. I noticed that not only does your competitor have a higher website conversion rate, but social media communities are also mentioning their products more.
When was the last time you investigated a social media management solution? My company and I specialize in SEO optimization, brand development, and social media strategy. Your company has such a unique concept, and we want to help you tell the world about it.
Would you be open to jumping on a 15-30-minute phone call to discuss your goals further, address any questions you have, and outline a good game plan? I would be grateful for the opportunity.
Highlighting a News Announcement
Hello [name],
I saw that your company was mentioned in the latest edition of [publication]. I am impressed with what your organization is doing in your industry's space.
My company actually specializes in public relations, and I'm confident we can help a company like yours. Would you be open to having a conversation soon?
Decreasing Cost Per Lead
Hello [name],
One of my company's clients was able to secure 5,000 customers at 50% of their cost per customer. Our solution helped them redefine their sales funnel, and your company is in a similar position for success.
Is this something that you would be open to discussing right now? If so, could you redirect me to the best person?
Follow Up from an Event
Hello [name],
It was a pleasure to meet you and your team at [event name] last week. I enjoyed our discussion about how your company is navigating through [situation].
As we were talking, you mentioned that you have a relationship with [contact name] at [organization]. You also mentioned how they were a thought leader in this space.
If you would be open to it, could you introduce me to [her/him]? I truly think the company could benefit from what we provide, and I would be grateful for your introduction.
LinkedIn Profile
Hello [name],
I recently saw your post on LinkedIn about [topic], and I am very impressed with your thought leadership in the space. I also noticed that you just earned a promotion at [company name].
You are probably being onboarded with new processes in the [department name] department within your organization. Do you think that your company's workflows could be enhanced through [idea]?
If so, I would love for an opportunity to understand your needs, answer any questions you have, and see if our product is an ideal solution for your situation. Are you available for a call this week or next week?
Value Add
Hello [name],
Your latest LinkedIn post about [topic] had my wheels turning. I found this [article/post/video] about [topic] and thought that it could provide some additional insights to what you were talking about.
I would love to discuss this more with you over the phone if you are available. I believe we could uncover some unique insights about the topic.
Final Wrap Up
Now that you understand cold emailing basics and have a tool for cold email templates, it is time to get to work.  We have a free cold email course with email templates and best practices too.
As you craft your cold email message, try to use your own personal touch on each. The most important thing to remember is to provide value first. Make the people you're reaching out to feel important, and create an email that is worth their time.
At the end of the day, your prospects do not like getting "sold," but they love to invest in a product they believe in. It is your job to build a trustworthy relationship and guide the decision-maker through your buying process. You must believe you have the best product in the world, and this will shine through in your introductory email.